This is a quick overview of the summit of Mount Cudi to help put the Ark's remains and the various sacred ruins that surround it in geographical context. (This is partially in response to Timo Roller's The German Explorers of Cudi Dağı.)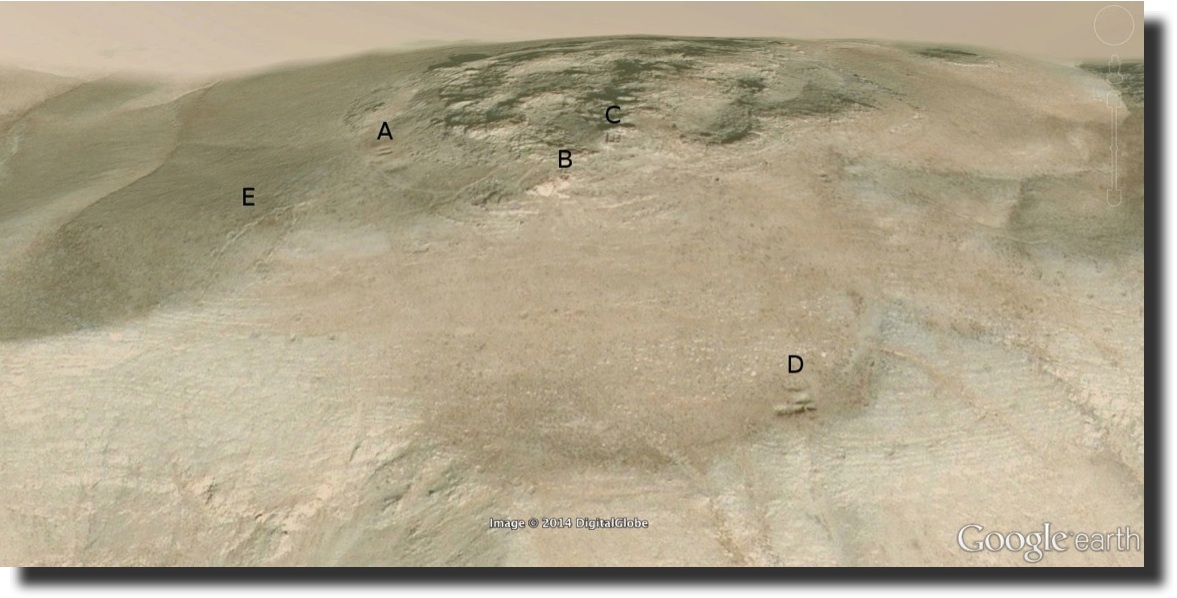 A. UNDERGROUND CHAMBERS
I almost missed this hole in the ground, and previous expeditions do not mention it: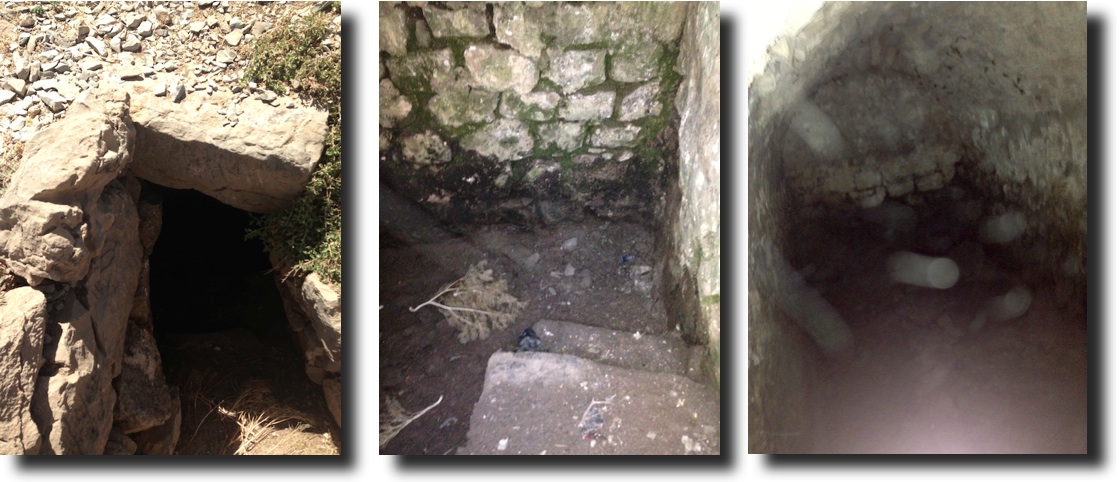 Nearby, I found two large rectangular depressions with stone walls and an intact door lintel. Although Bell described "a tank fed by the winter snows" here, a comparison with the underground chamber (above) suggests that these were similar but caved in. The singular "tank" in Bell's account implies that, as of her 1911 expedition, only one had collapsed: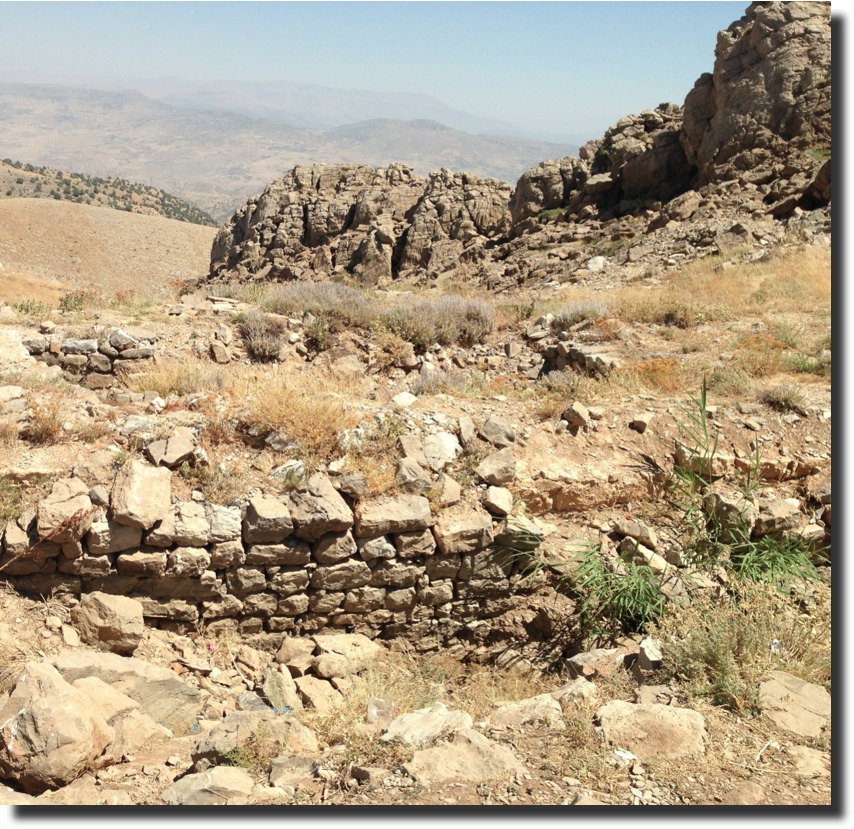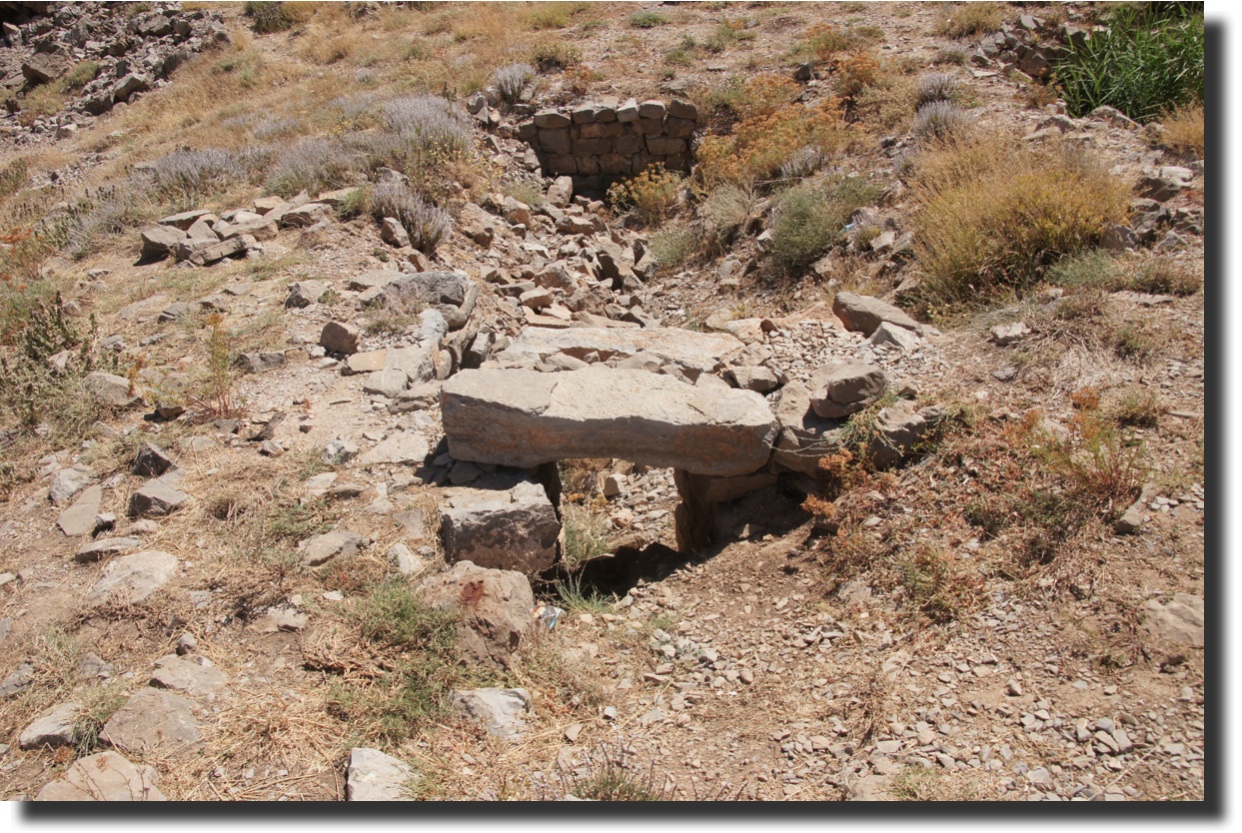 B. THE CHURCH
This was the Christian portion of the summit. There was once a monastery on the summit that burned in a 776 AD lightning strike: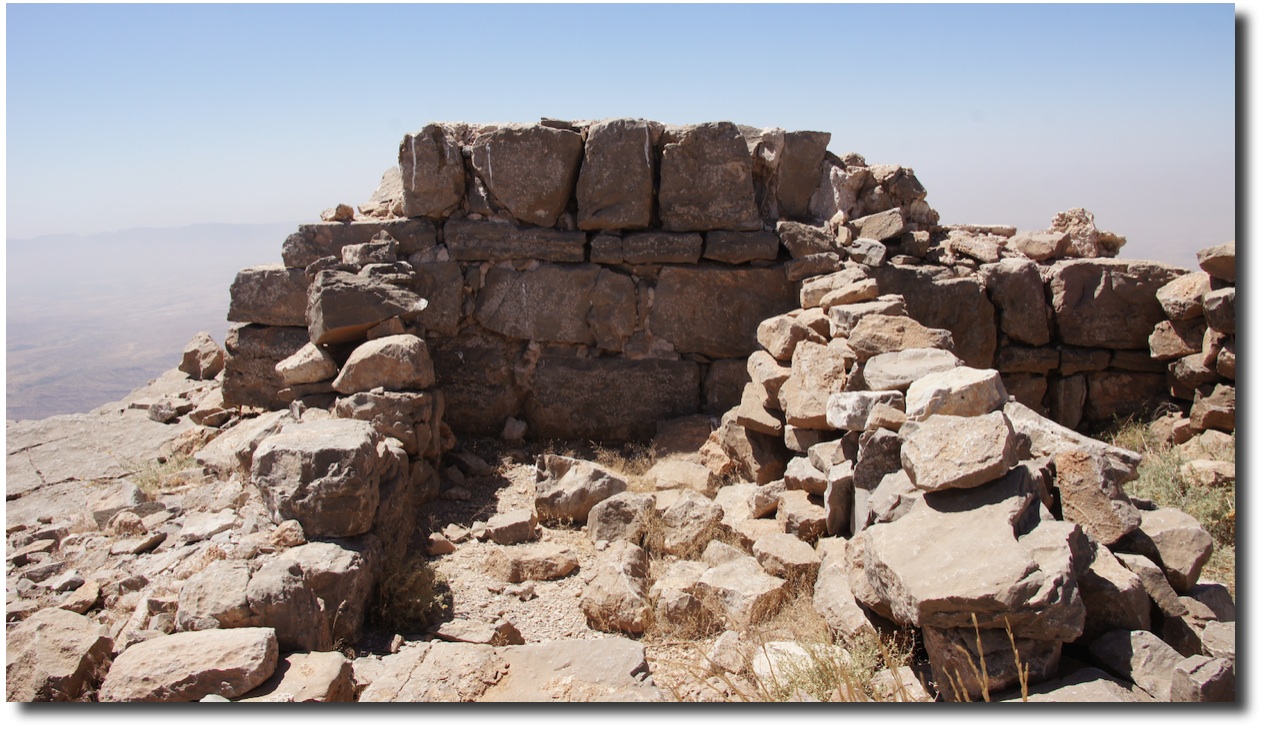 C. MUSLIM SHRINE
The Muslim shrine, here with inscription praising Allah, is the one building that Bell photographed:
D. UNDERGROUND CHAMBERS
At the edge of a large plateau, I found what appeared to be more collapsed chambers. The masonry is of better quality here: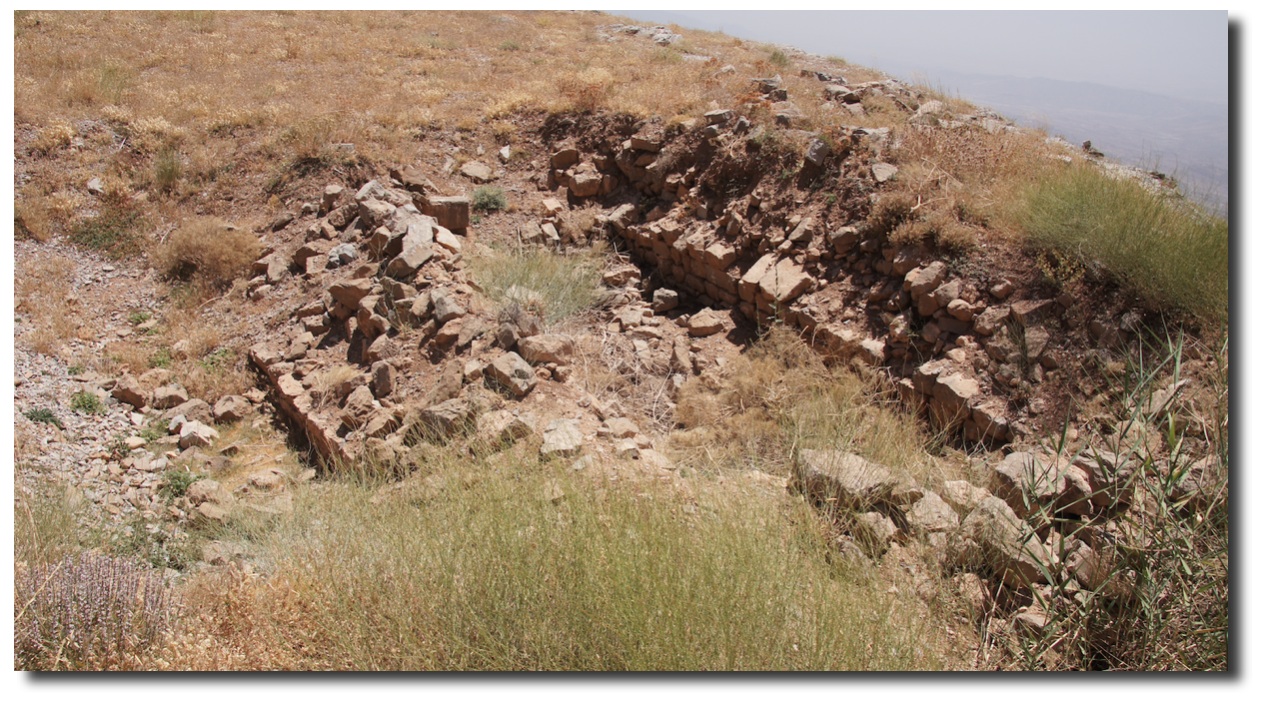 E. THE ARK?  
This is what I came to see, the place where thousands of pilgrims and a couple of emperors came to dig up pieces of Noah's Ark! I'm working on a much better view of this for the next post: